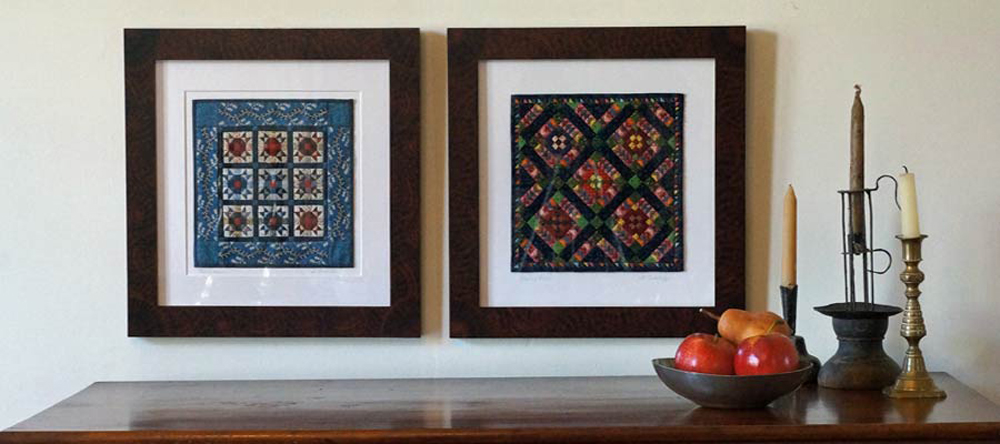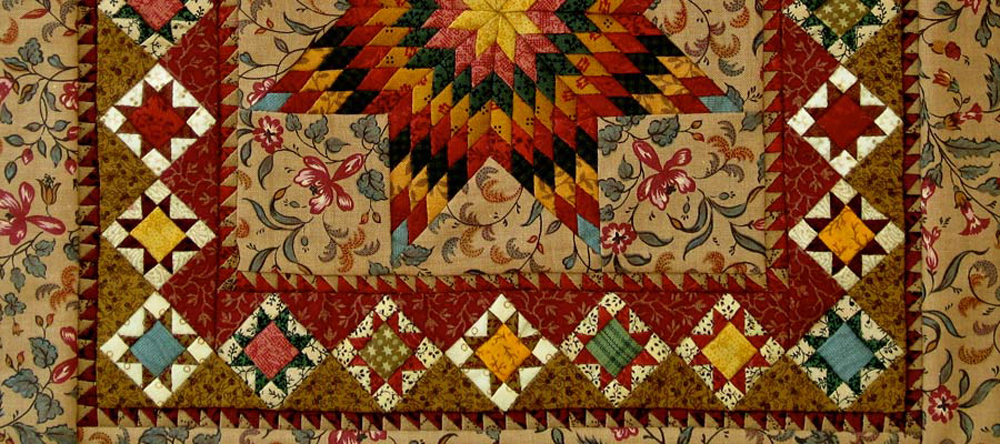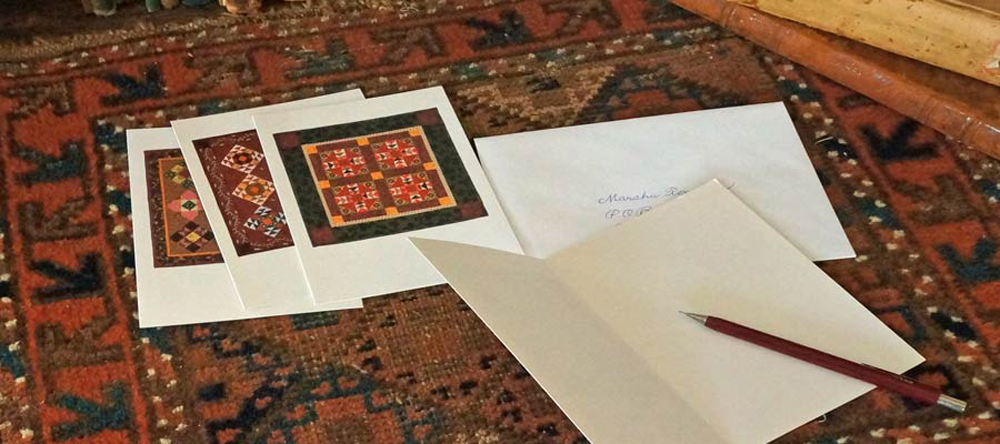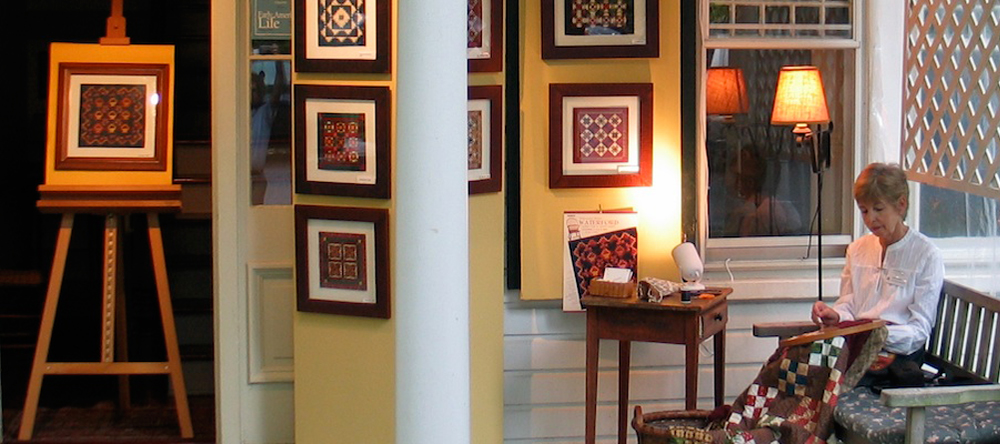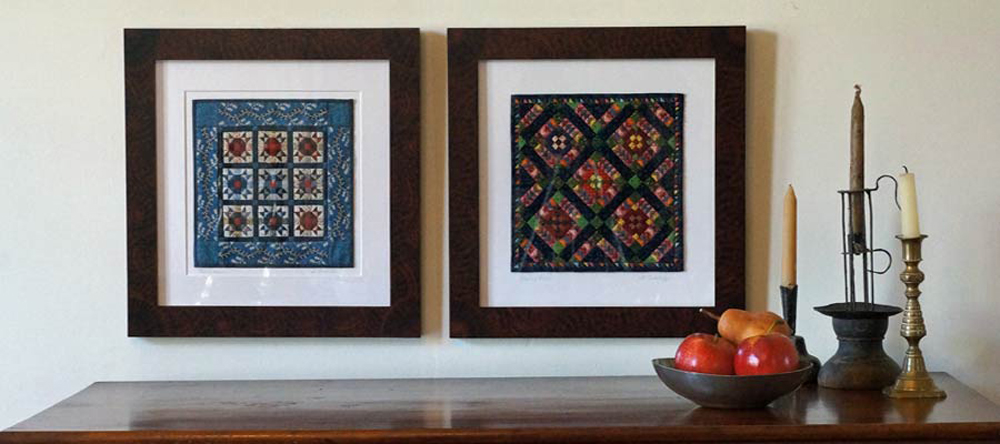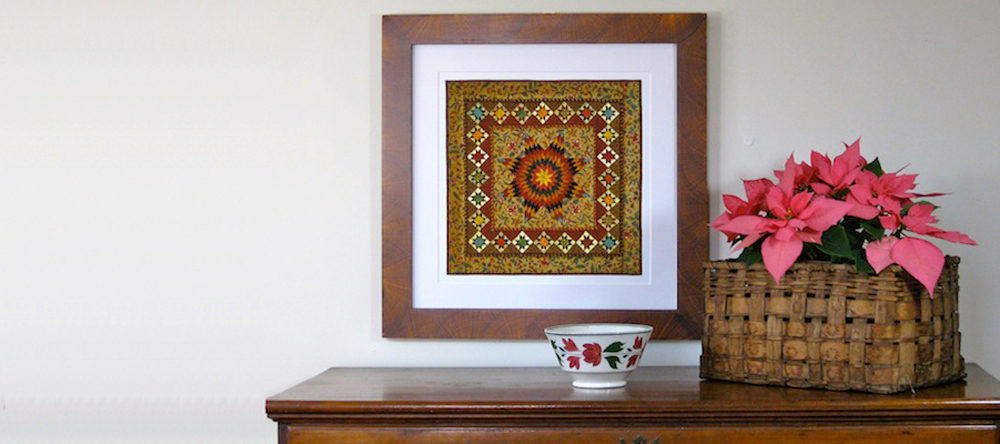 Links to Quilting Web Sites
"The quilts are hanging on my living room wall and complement the rest of the décor perfectly! Thank you for your beautiful work which my family and I will enjoy for many years to come."
- Mary Lynn
Other Sites That I Have Found Useful:
✴ Waterford Quilters
Our local quilting guild.
 Quilt University
There are a dozen teachers on the faculty and classes range from appliqué and piecing to quilt design and dyeing.
Online Vendors of Reproduction Fabrics
 Reproduction Fabrics
 Vintage & Vogue
Other Quilters and Folk Artists
 Rosier Period Art
Specializing in unique hand crafted museum quality Theorem Paintings.
Quilt Care:
 An excellent summary of Quilt Care under "Quilt Restoration"
Hand Quilting Services:
 Bellwether Dry Goods 
Providing expert hand quilting & finishing services for over 25 years.