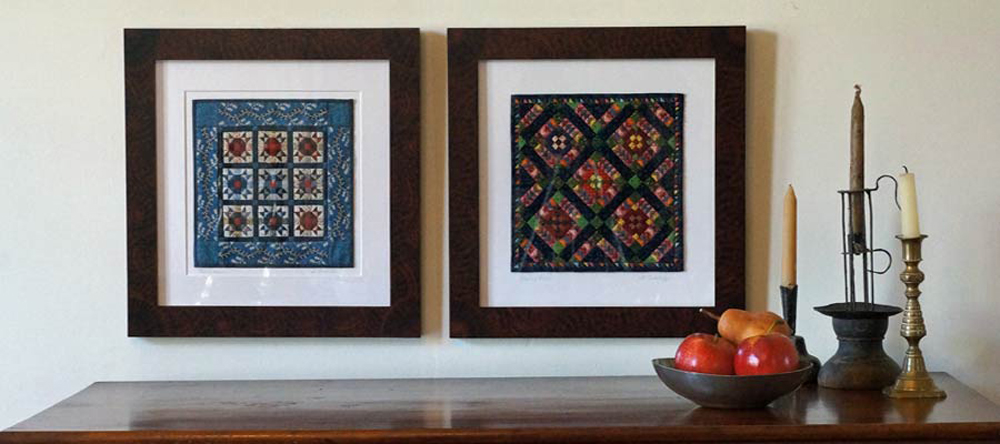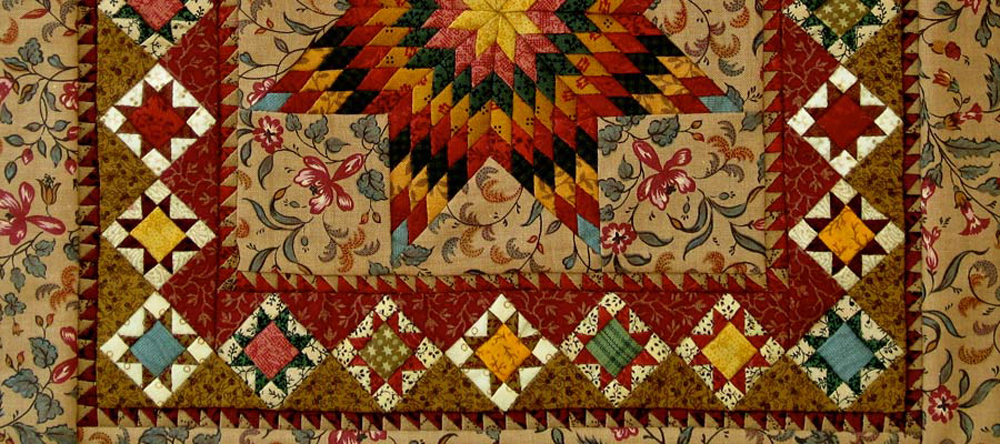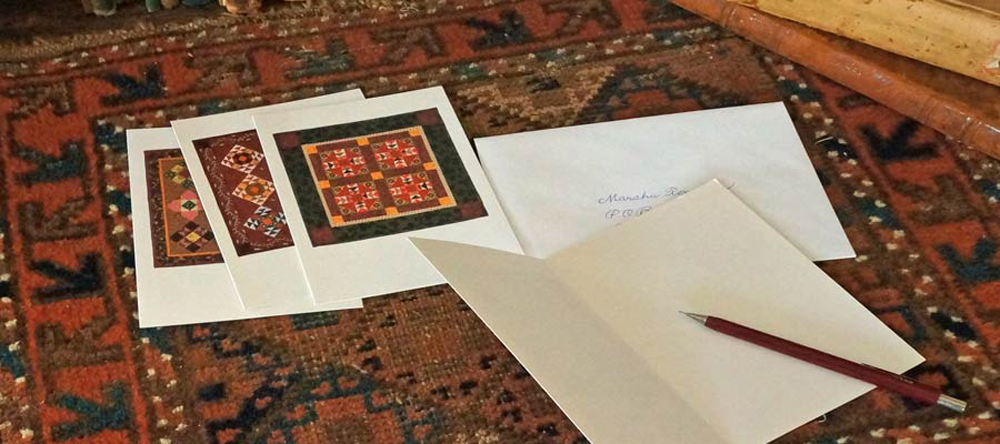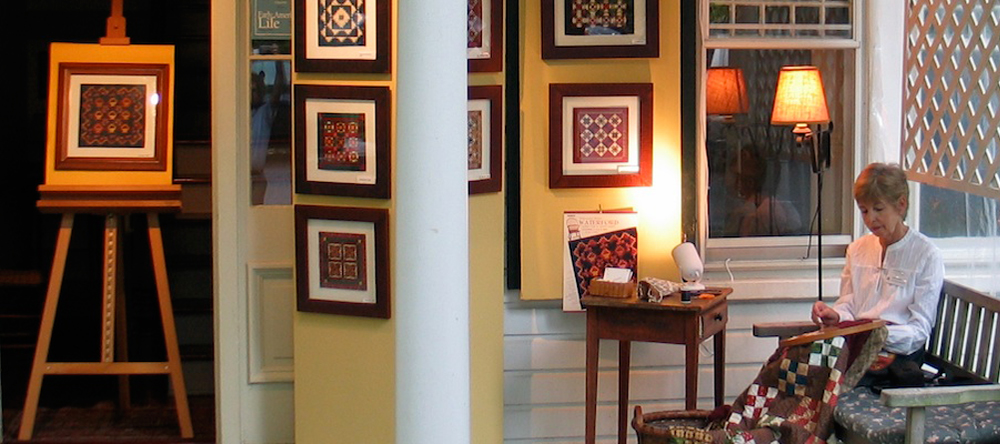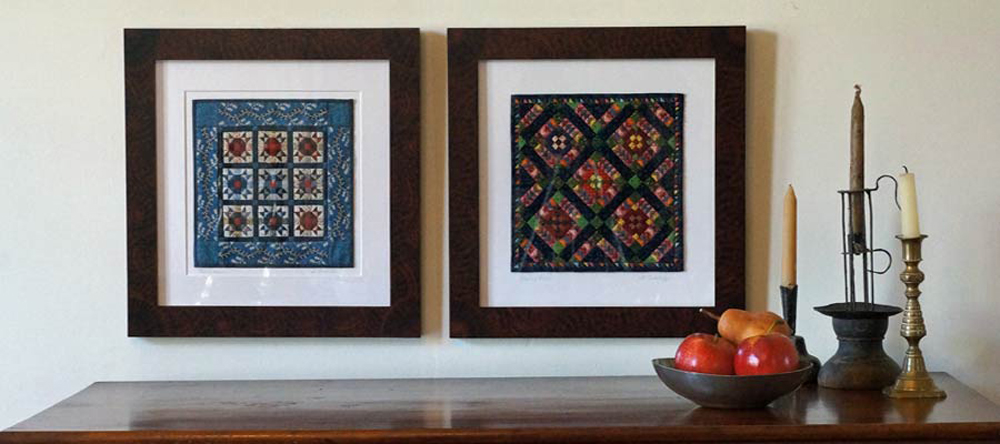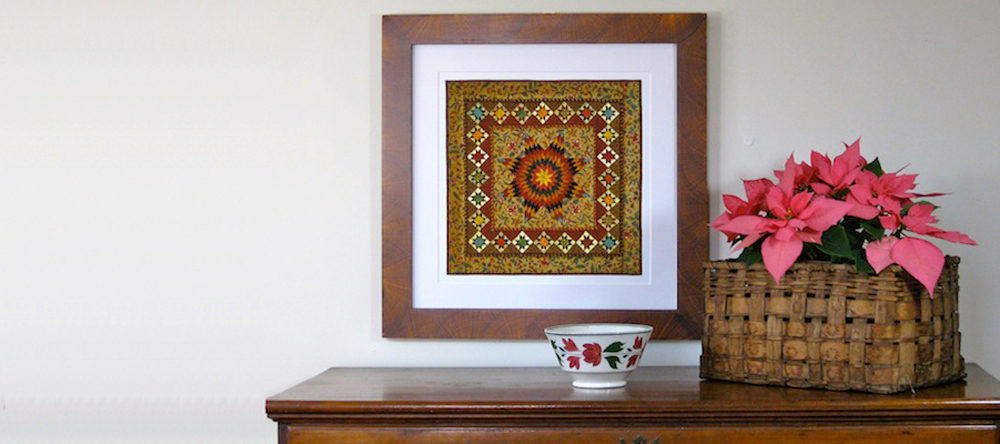 Miniature Quilts Inspired by 19th Century Designs
The vibrant colors and graphic design that made the originals so exceptional preserve the finest of traditional quilt art."
- American Artists
Welcome to Nine Patch Studio. I create miniature quilts inspired by traditional 19th century designs. Each miniature quilt captures the essence of an actual 19th century American pieced quilt or quilt pattern. These quilts, often preserved in museums or private collections, are priceless expressions of early American creativity and design.
Each quilt tells a story reflecting the original quilter and her world. I am drawn to the geometric designs and rich colors of early pieced quilts and often add my 21st century spin. Some works are quiet and elegant, others boldly abstract and surprisingly contemporary. All share a connection with the most dynamic and fascinating century in American quilting.
Nine Patch Studio offers:
Miniature quilts set in hand-grained wood frames with conservation mat and glass, or unframed on archival mat.
"Remembrance"quilts that can be customized for birthdays, anniversaries, or other family events.
Notecards, archive-quality giclée prints, and a book capturing the best of Nine Patch Studio's work.
Order Quilts and Other Collectibles from Nine Patch Studio